---
English
What is Pripp club?
Many people probably know that Carlsberg Sweden abstained Pripps brewery in Gothenburg in 2002. This despite the fact that we are widely considered to be the most efficient brewery in the group. One can speculate to death on why this happened? In fact, the common thread is broken and that 174 years of brewing tradition have gone into the grave.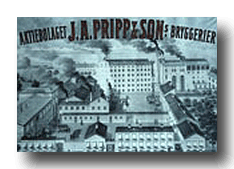 We who have worked on Pripps in Gothenburg see ourselves as the heir to this fine tradition. Pripps was founded in Gothenburg in 1828 and many Prippare are proud to have participated in the brewery's history. One year after the sad closure, Pripp The club was formed by a number of worthy bearer of culture.
Our 'Club is expected to work in true Pripps spirit, for the dissemination and promotion of good beer culture. This is written in its statutes. We are also a social function, a network, where former Pripps Employees keep in touch with their former colleagues.

Pripps IF was once brewer sports. A lot of activities have been taken over by Pripp Club. People running the yard, we are in Drakbåtsrodden and usually set up with a couple of teams in the field relay race. As if this were not enough to sport has Pripp The club also a Ravens softball team!
Of course we dream of someday be able to start their own micro-brewery within Pripp Club. It would really be a successful way of managing the knowledge that is hidden within our very special club. Now that Pripp The club made ​​its own beer, the association has actually taken a step in the right direction, and we have really interesting plans for the future ...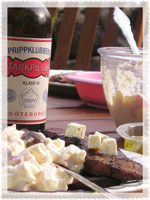 Yes, now you know the background to Pripp Club in Gothenburg.
You are welcome to share more information here on our website.
Board for Pripp Club in Gothenburg
Translated by Google